Fall is approaching and the weather has taken a turn for the cooler so it is now time to concentrate on the final 6500 miles or so that I need to turn over 200k.
Yamaha has recognized my upcoming milestone and has sent a Yamaha jacket in my favorite color and also a pair of ladies Alpinestar boots.
This is the 1st time I've ever had a pair of ladies boots and really like the way they fit.
I'm honored that one of my fellow FZ1 Owner's and www.yamahafz1oa.com forum member RedSox FZ1 took the initiative to contact the Yamaha Motor Corporation U.S.A.
I have set a goal of having 200k on my baby before the 1st snow fall so on Friday Sept 9th I left early to head for Missouri and our annual MSTA Bull Shoals Rally.
It is hosted each year in Theodosia, MO on the north side of Bull Shoals Lake.
The 1st 150 miles of almost any of my rides is just getting to the fun and twisty roads that I love to ride.  This was no different and I headed up the turnpike thru Tulsa to come out in northeast Oklahoma.  From there I have a few back roads that finally connect me up to the start of highway 90 and the little town of Noel, MO.  This overhang is one of those cool formations along the river.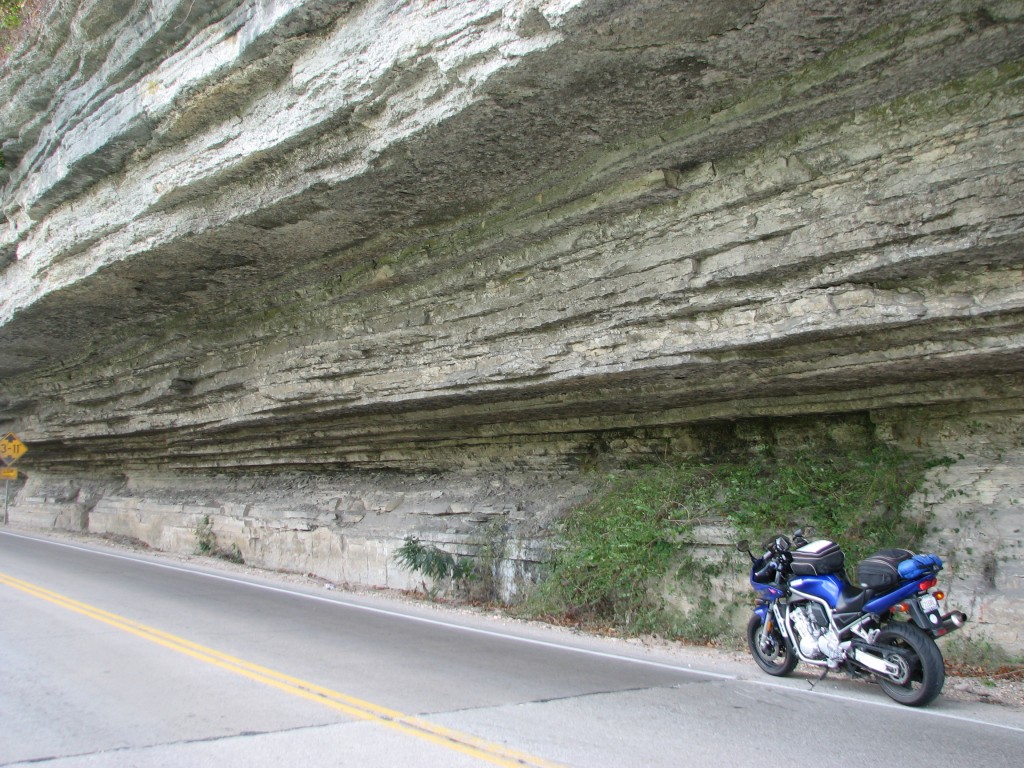 Then it's time to run a few more of my favorite roads and also to explore a couple of new ones that managed to get me around Branson without having to go thru Branson.
After about 365 miles I arrive at the Marina on Bull Shoals Lake.
Saturday morning dawns cool and slightly overcast but after the hot Oklahoma summer it's a nice change.
One of the other riders came in on a pretty worn out tire and while we were having breakfast a local friend just happened to come in that not only had a brand new rear tire but was willing to install it after breakfast.  So we wandered over to his house and watched a tire get mounted before taking off and riding a few more of my favorite roads in Arkansas.
So Saturday I only logged about 200 miles but got to run Arkansas 14 and 125 so that I could take the ferry across Bull Shoals Lake.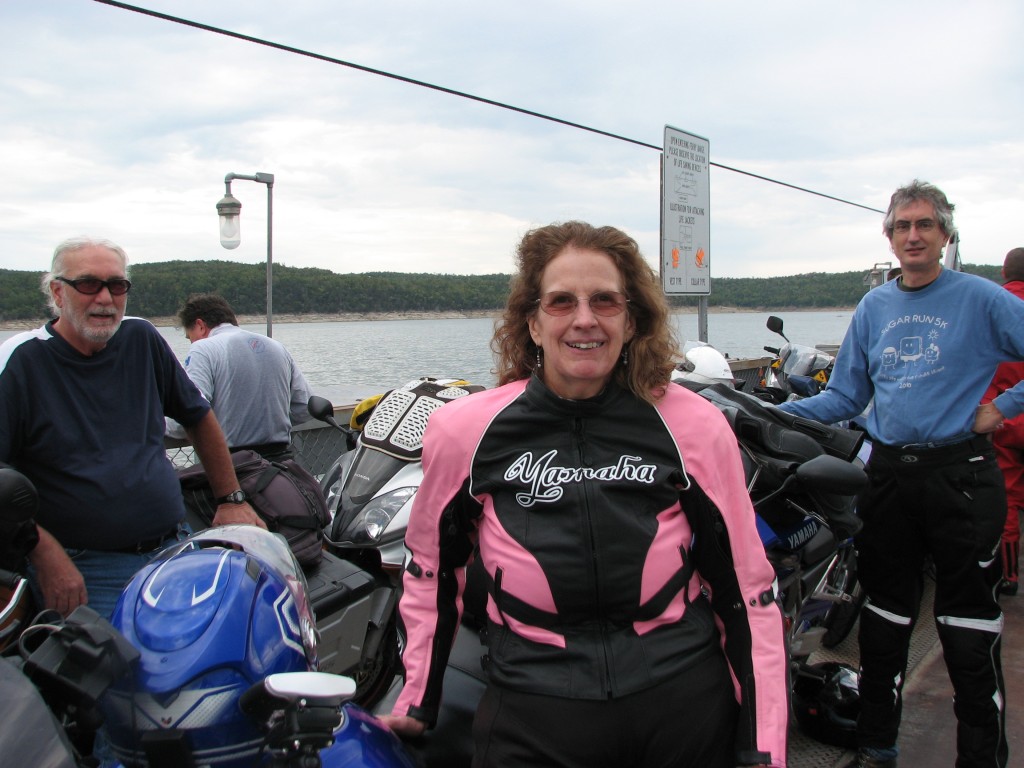 Here I am sporting my new Yamaha jacket along with fellow riders as we float across the lake.
Sunday morning and it's time to start the trek home and I'm just shy of 194k by about 30 miles.
So I'm all geared up and ready to head out.
I decide to take another favorite road which is Missouri 125 and while it was closed about 1/2 way up due to bridge repairs if I didn't mind taking a round about way home I could incorporate it into my choice of roads for the day.
As luck would have it I found a driveway to pull into just as it rolled over 194k.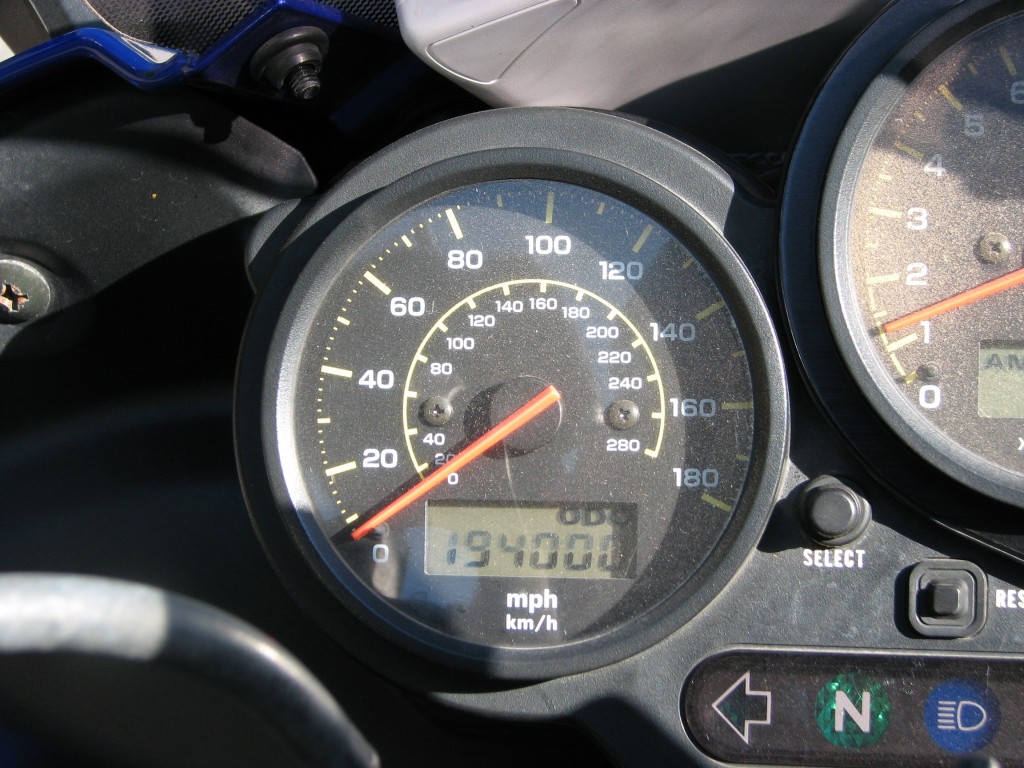 So now it's on up 125 and various other side roads before I need to head home.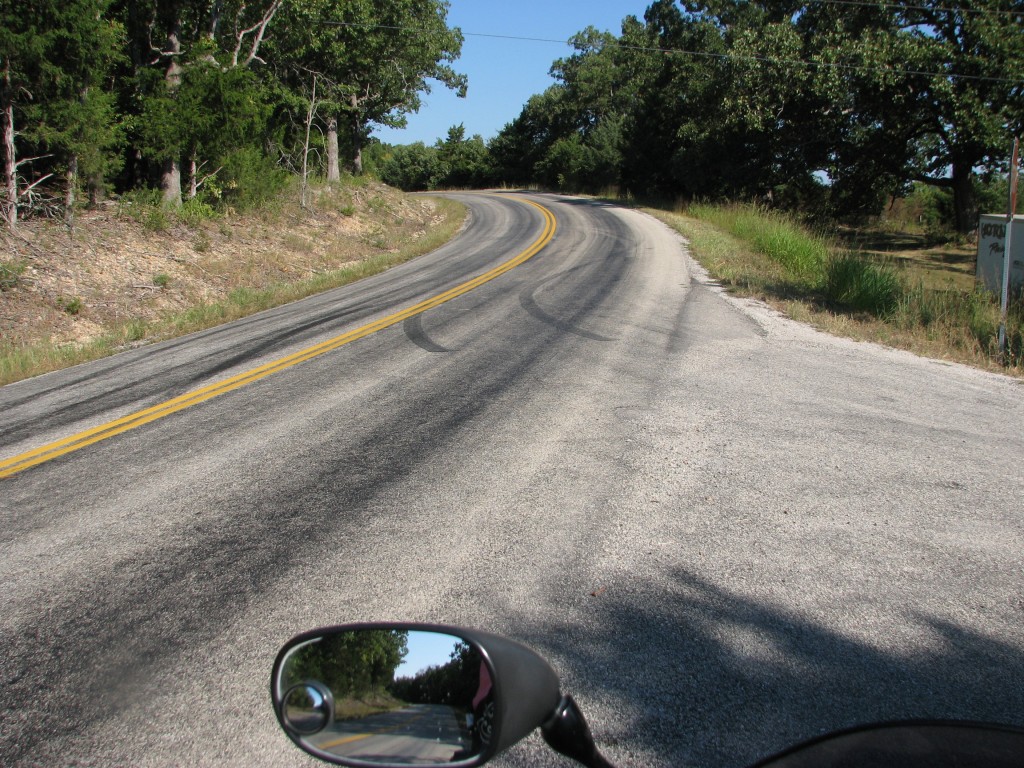 I added about another 75 miles to the trip home so with just over 416 miles for the day I pulled into the garage and noted that
I had done 999.3 miles for the 3 day weekend.
Stay tuned for my next rally which is in 2 weeks to the FZ1 Owner's Rally in Eureka Springs, AR.