Some of you had wondered why I was waiting and while if it had been warmer this would have been accomplished a bit quicker I also wanted to make a special appearance at my dealer's.
I had talked with Dan Maxey at Maxey's earlier in the week and said if the weather held I was going to finish out my 200k and would stop by the shop. With just that bit of information when I arrived at the shop, and I'll admit I didn't have it timed quite right, as I had to lap the parking lot 2 times but I actually hit the 200k there.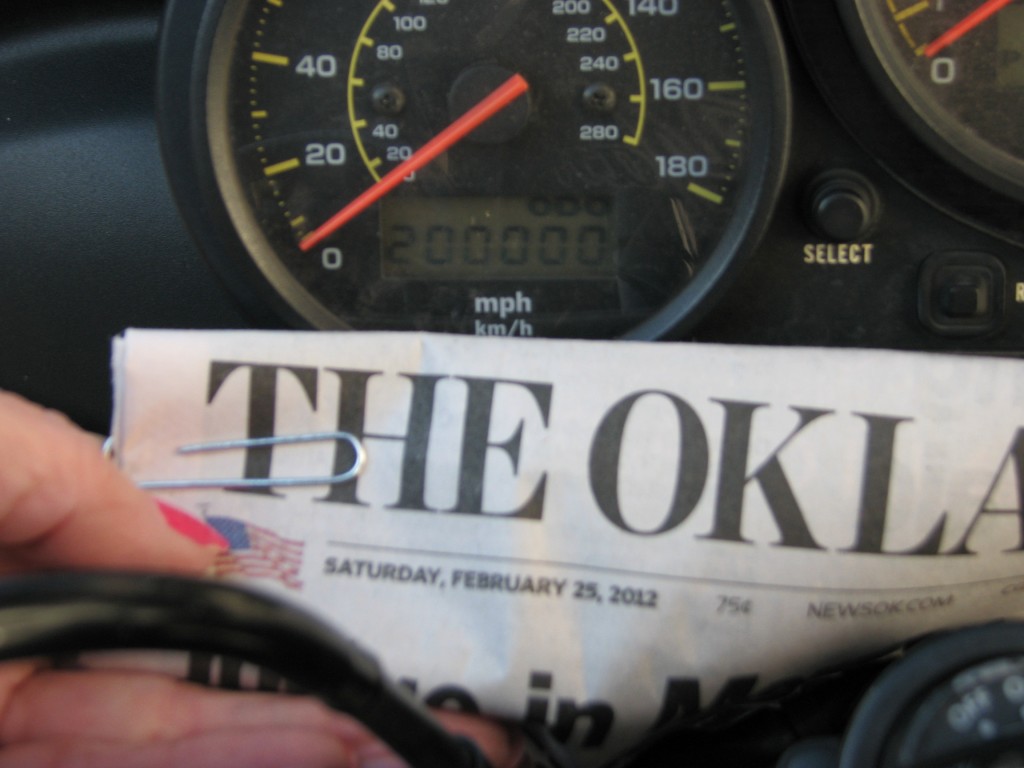 They came out and started taking pictures.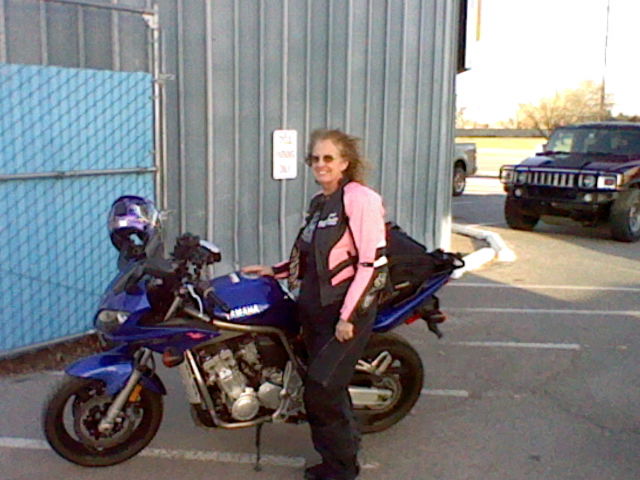 When I went inside I found they had been waiting for me.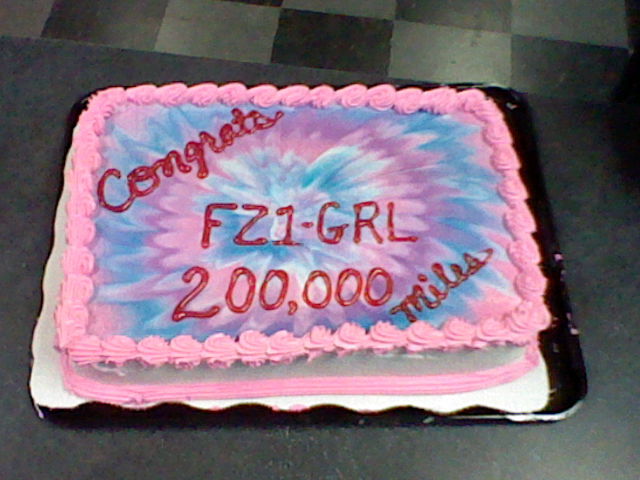 Tanya the parts manager had gone back as far as she could thru my tickets and tried to figure out how much I had done to the bike. She then etched this into the mirror along with the photo and had everyone at the shop sign it.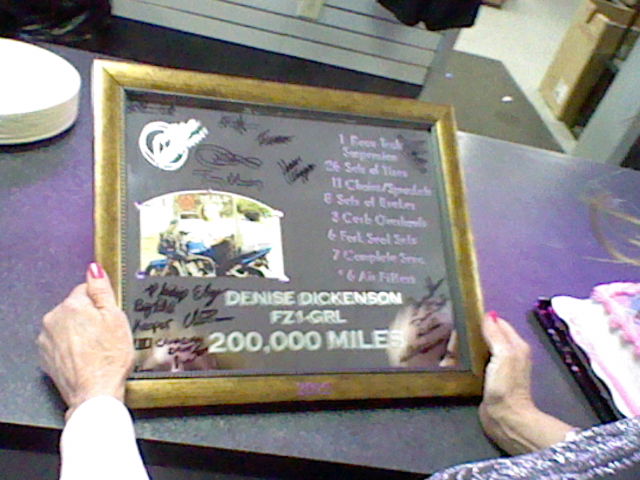 Oh and this isn't all Danny has planned for me
When I get back from Daytona he's having a party and I'm not sure what all to expect. He took probably 75-100 pictures today that I haven't gotten yet, was talking about an article he was doing for the Yamaha Dealer's newsletter and said he had a few other ideas he was working on.
Denise aka fz1grl
…